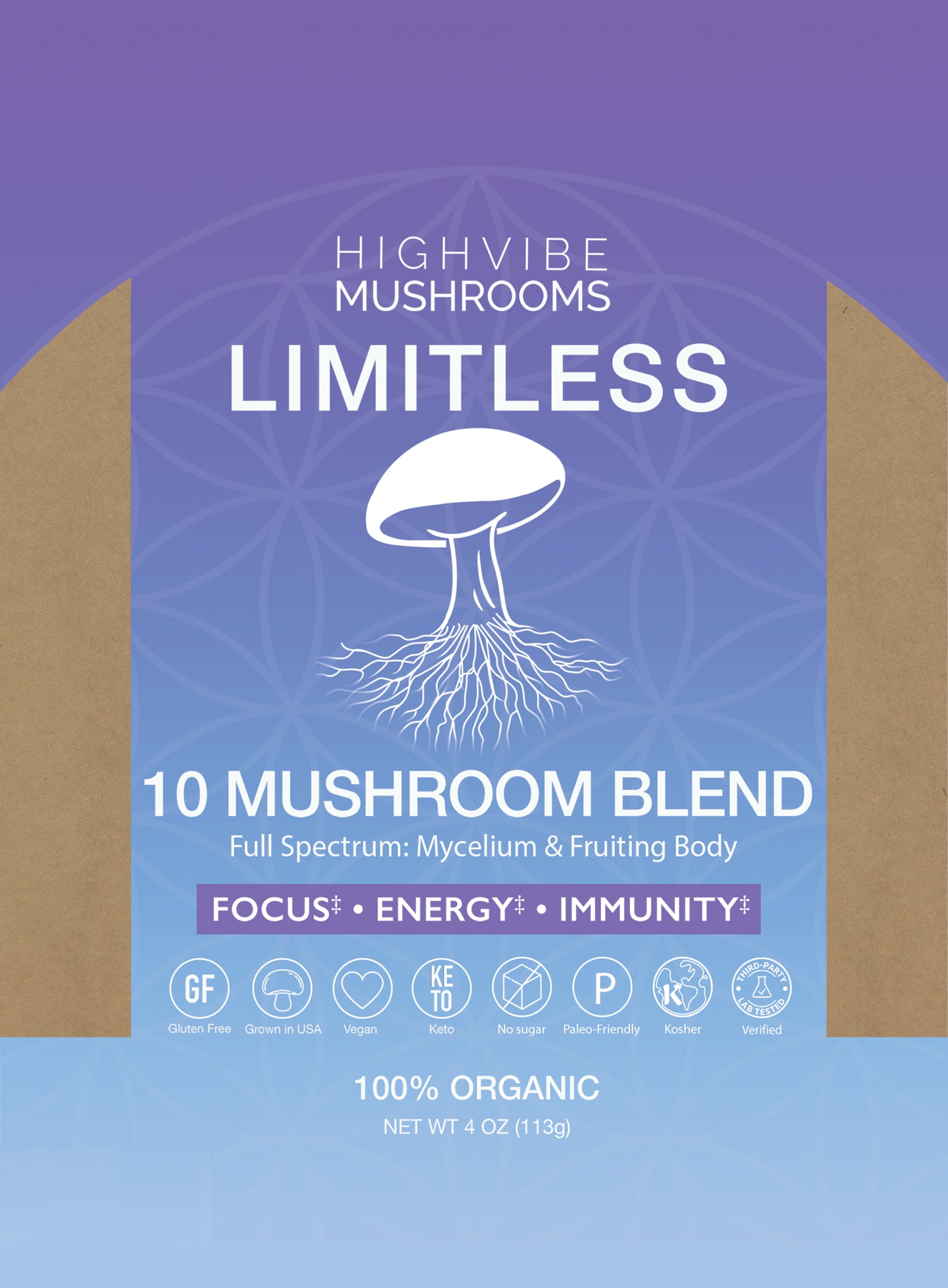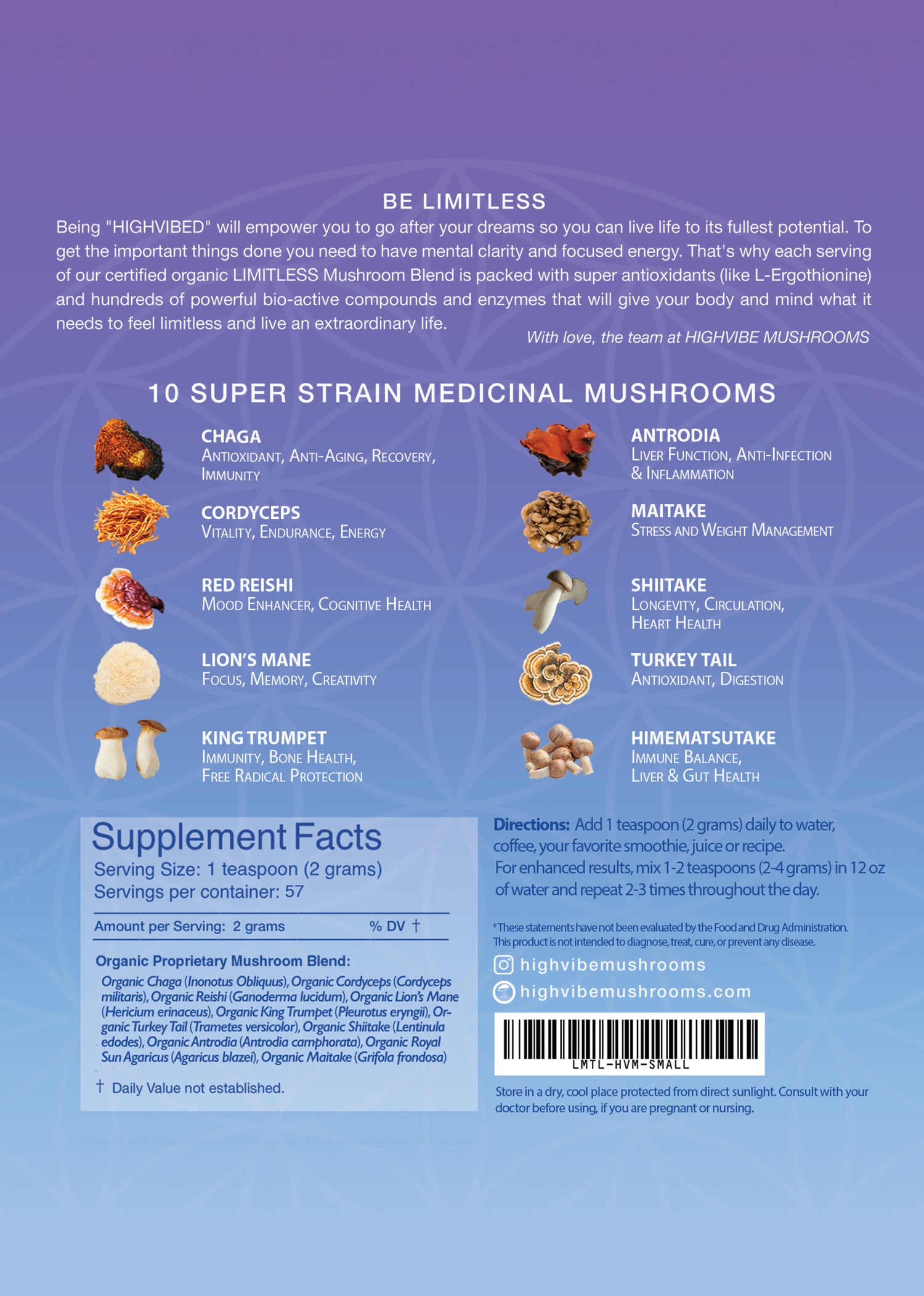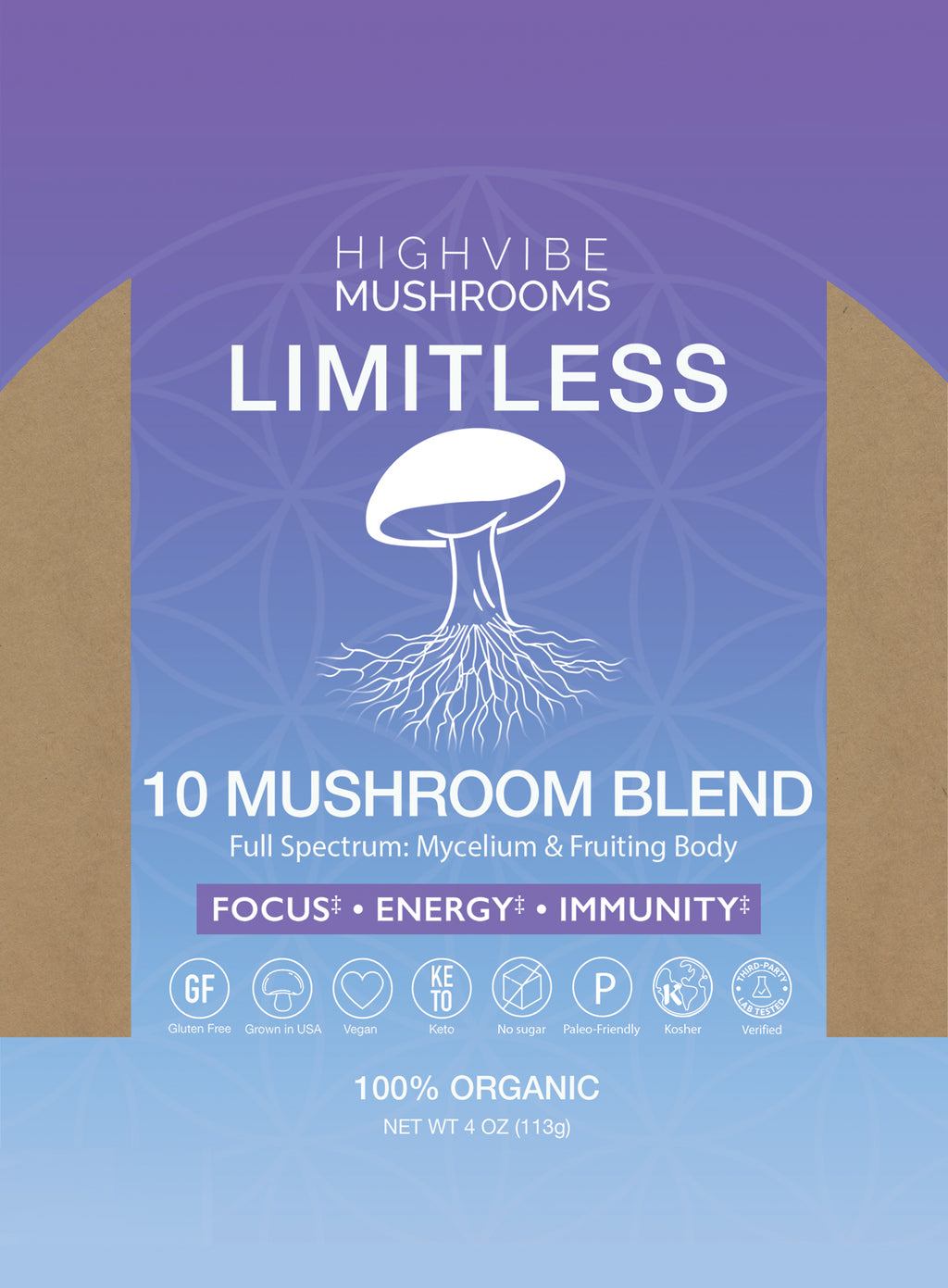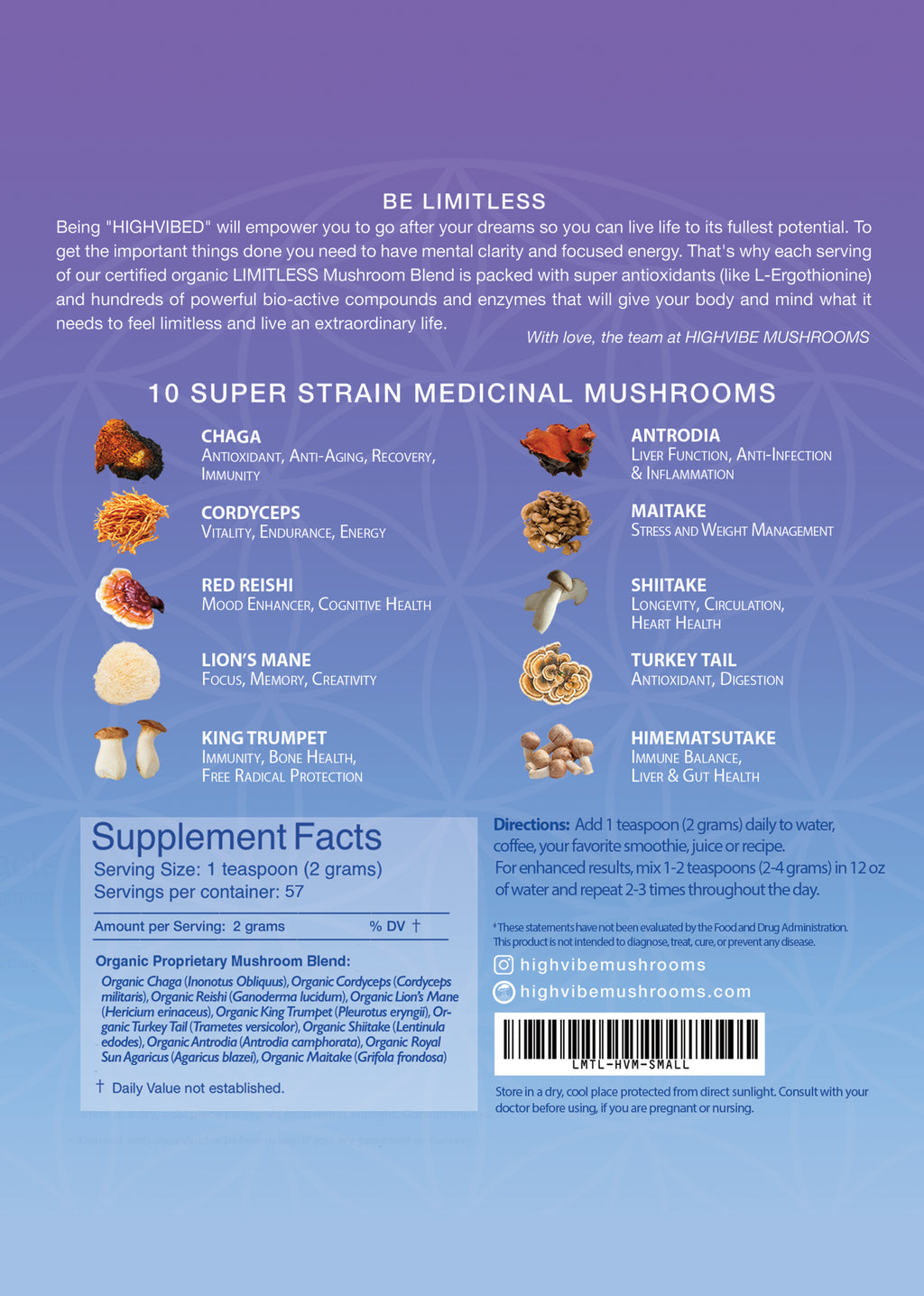 The Small Bag contains 113 grams for 56 servings
It's time to HIGHVIBE your LIFE!
HIGHVIBE Mushrooms is a proprietary blend of 10 super strain species of medicinal mushrooms that boosts your immune system, improves focus & mental clarity & aids in detoxification.
Activate your brain and body and break through limitations with this tonic, organic complex array of mushrooms delivers a long-lasting boost of energy & focus without the jittery side effects & can be added to your smoothie, coffee, tea, or simply mixed with water for ultimate cognitive clarity, energy & focus.
LIMITLESS is a superblend of 10 medicinal mushrooms including Chaga, Cordyceps, Red Reishi, Lionsmane, Kings Trumpet, Turkey Tail, Shitake, Antrodia, Himematsukae, and Maitake.
HIGHVIBE Mushrooms are grown in an environmentally controlled, cGMP certified facility in Carlsbad, California. We are Non-GMO verified, USDA Certified Organic, Gluten-free, Vegan, Keto, Sugar-free, Kosher & Paleo-friendly.
5.0/5 based on 49 reviews.
HIGHVIBE Mushrooms has always maintained the highest standards in customer service and satisfaction. We believe in giving our customers the best. While you can always take our word for it, you don't have to. Read what our customers are saying about us.
For Today's Fast-Paced Life
10 SUPER STRAIN MEDICINAL MUSHROOMS
TURKEY TAIL

REISHI

MAITAKE

SHIITAKE

HIMEMATSUTAKE

CHAGA

KING TRUMPET

CORDYCEPS

REISHI

LION'S MANE